The Raleigh Sports Club continues to experience phenomenal membership growth and a rising community awareness. By continuing to recognize both high school and college athletic environments the RSC continues its long tradition for competing teams and fans alike to find common ground of athletic and academic achievement in our future generations.
Originally established as a local sports club with 12 original members, the RSC has grown to over 300 members with weekly Wednesday luncheon meetings where they have the opportunity to listen to some of the most influential college and professional sporting figures first hand while recognizing athletic and academic achievement on a number of different levels.
To view pictures from various RSC meetings please click here!
Why Join?
Hear Riveting Stories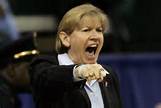 At the Raleigh Sports Club we bring our members a wide and very impressive variety of speakers to our weekly meetings. On any given week, you could hear from the head coach of a NCAA champion basketball team, a member of baseball's Hall of Fame, or the receiver who made the winning catch.
Student Athlete Of The Week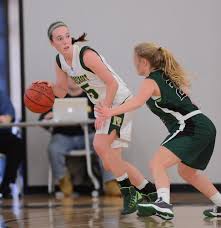 The RSC honors local high school student athletes for their achievements on the field, in the classroom and in the community.
Talk Sports!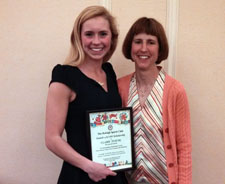 The RSC has a wonderful southern style buffet. Long lines form to get some of the best food and hear some of the most prominent sports speakers in the country. Get there early to get a good seat.
---
To view pictures from the 2014 RSC annual banquet held at the North Ridge Country Club please click here.

About the Raleigh Sports Club:
Our meetings are held in Bradley Hall in Highland UMC, 1901 Ridge Road at the intersection of Lake Boone Trail, just inside the Raleigh Beltline. Buffet lines open at 11:30am and the meeting is from Noon until 1:00pm on Wednesdays. Meetings are typically held every Wednesday (except Thanksgiving, Christmas and New Year's holidays) late August through early April.
Please continue to check the Raleigh Sports Club website www.raleighsportsclub.org for details on the 2014/15 meeting season.
Best regards,
The Raleigh Sports Club Officers and Board of Directors


51st Anniversary Raleigh Sports Club Annual Banquet Wednesday, April 8, 2015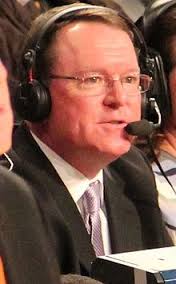 Award of four (4) Scholarships ($1,500 each) to Wake County High School Scholar Athletes and recognition of a local Wake County High School coach for his/her distinguished service. $1,000 will be awarded to the coach for his service.
Keynote Speaker:
The 2015 banquet will be even bigger and better than before. The Board has selected Mr. Wes Durham as our keynote speaker. Wes has been the voice of the Atlanta Falcons for 10 years and is a play-by-play announcer for ACC football and basketball on Fox Sports South and Raycom Sports. Wes is a North Carolina native and his father is Woody Durham. Wes has promised to give attendees a very entertaining evening. The RSC will give updates through out the year and will start taking reservations in late February 2015.
Advanced Registration is Required Questions?
Contact Katherine Lowman 919-847-4166 or
Email – jlowman@mindspring.com
2014-2015 Speakers
April 1, 2015
Bubba Cunningham, UNC Athletic Director
Colleen Brown, RSC Student Athlete of the Week from Enloe Tennis & Soccer.