About Us
The Raleigh Sports Club was originally established in 1964 as a local sports club with 12 members who loved sports and wanted to recognize athletic and academic achievement on several levels. The RSC has grown to over 300 members and holds weekly Wednesday luncheon meetings from September through March. Here members have the opportunity for some of the most influential college and professional sporting figures to speak to us first hand. A local high school student athlete is honored at the weekly meetings. In the spring, at the Annual Banquet, multiple scholarships are awarded to deserving student athletes who do not receive athletic scholarships. The Club also recognizes a high school coach/mentor with a Distinguished Service Award. These awards are coordinated through Athletic Directors at Wake County High Schools.
The weekly Wednesday meetings are held in Bradley Hall at Highland United Methodist Church, 1901 Ridge Rd., Raleigh, at the corner of Lake Boone Trail, just inside the I-440 Beltline. The meeting is from Noon to 1:00 pm, but the buffet lines open to our delicious Southern Buffet at 11:30 am. Join us for good food, good fellowship, and a lot of sports talk!!
2017-2018 Officers

President - R. Greg Pierce
Vice President - Bob Jones
Secretary - Ron Shoulars
Assistant Secretary - John Gladwin
Treasurer - R. Greg Pierce
Assistant Treasurer - Gary O'Neill
Sergeant at Arms - Darrell Dennis



Board Members

Robert Birch
Ed Moore
Michael Brannock
Larry Smith
Pete Benda
Rick Ulasewich
Chaplain - John Robinson

Sports Club Programs for 2017-2018
54th Anniversary Raleigh Sports Club Annual Banquet
Wednesday, March 28, 2018
North Ridge Country Club - 6612 Falls of Neuse Rd. Raleigh, NC
Social - 6:00 - 7:00p with Cash Bar and Complimentary Ice Tea, Coffee
Dinner & Program - 7:00 - 9:30pm Three-Course, Elegant Sit-Down Dinner Including Signature Salad, Steak, Vegetable Medley, Signature Dessert, Iced Tea, Water & Coffee.
Price: $40 (Registration Is Now Closed!)
Business Casual Gentlemen: Jacket and collared shirt Ladies: Slacks, skirts or dresses

Congratulations to the following Wake County student athletes and coach/mentor as selected by the RSC Board and Officers:
Marie Thompson - Cary Christian School - Field Hockey, Soccer, Basketball
Mia Ziade - Cary High School - Soccer
Owen Henry - Holly Springs High School - Baseball, Indoor Track & Cross Country
Camden Woods - Wake Christian Academy - Football & Track
Coach/Mentor Award: Scott Sloan - Heritage High School - Boy's and Girls' Soccer
Scholarship & Distinguished Service Award:
Award of four (4) Scholarships ($2,000 each) to Wake County High School Scholar Athletes and recognition of a local Wake County High School coach for his/her distinguished service. $1,000 will be awarded to the coach for his service.
Keynote Speaker: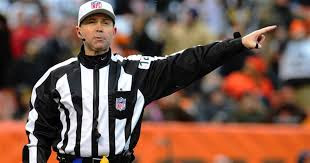 The 2018 banquet will be even bigger and better than before. The Board has selected
NFL Official, Brad Allen
as the keynote speaker. He called the 2007 Motor City Bowl, the 2009 International Bowl, the 2012 Rose Bowl and the 2014 Sugar Bowl. Outside of officiating NFL games, Allen is a non-profit CEO, executive director of the N.C. Senior Games. He also serves as clinic leader and booking supervisor for the Southern Officials Association. Allen has promised to give attendees a very entertaining evening.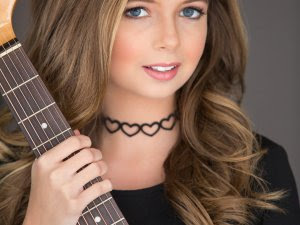 Special entertainment will be provided by national recording artist and
Johnston County native, Abby Stephens
. Abby has performed with famous country and pop music artists. She has participated in many national singing competitions.
Questions? Contact raleighsportsclub@yahoo.com for details!

Check the RSC website periodically for updates: www.raleighsportsclub.org

March 28, 2018
Annual Banquet, North Ridge Country Club