Archive
Raleigh Sports Club Newsletters:
October 6, 2021 - Jeff Gravely to speak at Sports Club
May 31 2021 - Grace Ledford named Student Athlete of the Month
Mar 22, 2021 - Bode Ringenbach named Student-Athlete of the Month
Mar 20, 2021 - Lucas Taylor Student - Athlete of the Month
Feb 17, 2021 - Lauren Carter named Student-Athlete of the Month
Feb 12, 2021 - Michael Diorio named Athlete of the Month
Jan 20LJ 2021 - Jordan Ellerson named Athlete of the Month
Jan 16 2021 - Brock Vanek named Athlete of Month
Dec 5, 2020 - First Zoom meeting Dec 9
Nov 9, 2020 - Third takeout luncheon
Nov 5, 2020 - Student Athlete of the Month
Oct 27, 2020 - Bobby Purcell recognition
Oct 5, 2020 - Second Rodeo
Sept 29, 2020 - The "Face" of RSC
Sept 21, 2020 - First Rodeo
Aug 28, 2020 - Keep in Touch
NEW 2020-21 SEASON ANNOUNCEMENT:
Dear Raleigh Sport Club Members and Friends:
In these uncertain times we hope this finds you and yours safe and well.
The Raleigh Sports Club Officers and Board Members met at noon, socially distanced, with masks, outside on a cool (sort of) patio at Highland Methodist Church on Wednesday, July 22, 2020 As your new President, it truly was a much different set of circumstances for the "pre-season" summer meeting than in past years.
Unanimously, it was a disappointing but easy decision to cancel meetings for this Fall based on COVID19 and the uncertainty of procuring speakers, utilization of the Church, catering of our food, and the safety of our membership. We will evaluate the conditions monthly to determine when we might resume in-person gatherings. However, we spent a lot of time on healthy conversation regarding what we WILL do as the best sports club in the area.
+Membership: Normally at this time of year you receive a notice for membership renewal. Last year's membership was $80.00. Membership goes a long way in covering our Club's miscellaneous expenses (insurance, post office box, etc.) and supplementing our weekly meeting costs. But, more importantly, membership fees primarily fund our annual student athlete scholarships and coach of the year award. We will have to address our ability to commit to those later. At this time, we will not be charging an annual membership fee. If we can meet in person after the first of the year, we will address the implementation of a reduced fee structure. Last year's membership roster and contact information will be used this fall. We will continue to update our information and want to stay in touch. Our Officers and Board also noted that al donations would be graciously accepted.
+Programs: I am certain you have experienced that there is just not enough sports news or information. This fall, instead of having in-person speakers, we plan to have interviews with coaches, administrators, sports figures, and media personaliteis. Thre should be some very interesting content on how COVID19 is affecting their world. We plan to deliver those in a virtual format and are considering the best ways to bring those interviews to the membership, friends, and media. Please stay in touch and update your email, if necessary, to ensure we can share these programs.
+Athlete of the Week: Your Board feels this is important for our Club and the community, not to mention the student athletes themselves! We will continue to reach out to area high school coaches and AD's to recognize a student athlete each month. We will work to video them and provide those to our membership and the local media for their well-deserved recognition!
+Communications: In addition to our programs and recognition of student athletes, we will be sending weekly information to Club members and friends. It is vitally important to stay in touch with our membership during these times. Contact us with any member news, changes to contact information or some sports information we might share. You can send those to either Carol Pope (capope@ncsu.edu) or John Gladwin (jfgladwin@nc.rr.com ) or a note to Raleigh Sports Club, PO Box 10275, Raleigh, NC 27605.
The Club enjoys the best forms of fellowship! A prayer, the Pledge of Allegiance, maybe a jok, a speech from a well-respected sports figure, and a great meal shared with friends. For a while, we will not be able to do these things physically, but 56 years will not be the lifetime of the Raleigh Sports Club!
Your Officers and Board are committed to continuing the traditions; and, when we get beyond the current circumstances, we will be engaged and ready to return to in-person meetings. In the interim, we will continue as a viable and valuable asset to our friends and community as the best sports club in the area.
Thanks again to all of your Officers, Board members, and HIghland Methodist Church. But most of all, thanks to you, our loyal and longstanding members!
See you soon!
Robert Hinson, President (
rchlapp@aol.com
; 919.215.8047) & Board Members
We will begin the 2020-21 season on Wednesday, September 2, 2020 at the Highland Methodist Church. We will look forward to meeting again, continuing the long-standing traditions of the Raleigh Sports Club. Please take care of yourselves, your friends, and those you love.
PRESS RELEASE, APRIL 1, 2020
Raleigh Sports Club Awards Student-Athlete Scholarships and Recognizes Coach of the Year
First Time In 56 Years No Raleigh Sports Club Banquet - WRAL Article - READ MORE
An eagerly anticipated annual event for the Raleigh Sports Club, a local organization of 240 members which recently celebrated its 56th anniversary, is the awarding of four $2000 scholarships to graduating Wake County high school student-athletes. The honorees are nominated by their high school coach or Athletic Director and are not eligible if also earning an athletic grant-in-aid from their chosen college. Additionally, one Wake County high school coach is named Raleigh Sports Club "Coach of the Year" and is presented a $1000 award for service, achievement, and for the impact made on the lives of local student-athletes. These awards typically take place at the end-of -season banquet which was to be held on April 1 at the North Ridge Country Club. Like most everything else this spring, the banquet was cancelled in compliance with recommended government guidelines.
The four student-athletes being awarded scholarships this year are Claudia Dare, a tennis and lacrosse player for Garner Magnet High School; Tommy Petruccione, a basketball and lacrosse player for Wakefield High School; Cameron Tate, a football player for Heritage High School; and Shelby Woods, a basketball player for Cary Christian High School.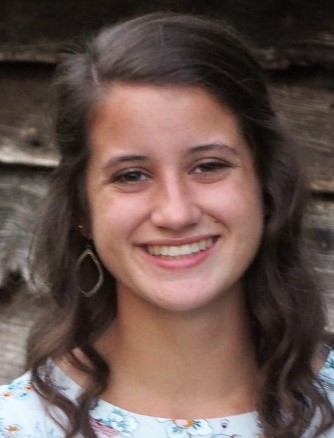 Claudia Dare was instrumental in helping Garner begin the school's lacrosse program, and she helped recruit many of her teammates. Claudia was captain this year for both the lacrosse and the tennis team. Her lacrosse coach, Ronnie Lee, had this to say, "Claudia has the unique ability to read the field which allows her to accurately anticipate the ball's movement with shot assist or in providing solid defense. Claudia's speed and tenacity means she will be exactly where she needs to be during play. Her most endearing quality as a player is her ability to keep the team's spirit high." As an outstanding student, Claudia is ranked 3rd in her class with a GPA of 4.61. She is President of the Beta Club, a member of FCA and Student Services Advisory Council, and serves as Student Council Student Relations Coordinator. Claudia will be attending UNC this fall to study Math and Statistics.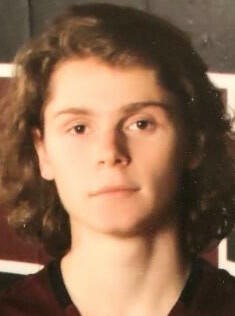 Tommy Petruccione is a dedicated multi-sport athlete who served as his school's basketball co-captain and played three years of varsity lacrosse. Tommy's favorite sports memory was hitting the winning last second shot against Wakefield's conference archrival this year! His coach, Garrett Stevens, said of Tommy, "He's positive, respectful, studious, motivated and responsible. He's a talented and smart basketball player who has done a tremendous job of dedicating himself to become better each year. He is someone you look forward to coaching and being around because of his positive outlook and fun-loving nature." Tommy is also an excellent scholar with a 4.375 GPA, membership in the National Honor Society, National Math Honor Society, BETA Club and as Vice President of the Neuse River Conservation Club. He will soon decide whether to study Applied Mathematics/Business at UNC or NCSU.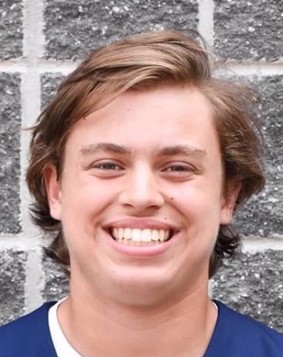 Cameron Tate, a senior at Heritage High School, plays football and is an outstanding student. Cam, as he is called by friends and family, began his football career as the team equipment manager. His coach, Wallace Clark, said, "Cam was one day holding a practice dummy for tackling practice. After taking a particularly hard hit, Cam declared that he was no longer going to be 'a dummy holder' . . . either on or off the field." For the next three years he was a standout offensive lineman. Cam's declaration of intent carried over to the classroom where he is a member of the National Honor Society, the Math Honor Society, holds a 4.23 GPA and studied in 6 AP classes prior to this year. At school he is also a member of FCA and part of Heritage's Peer Tutoring program. Away from school, Cam is active in his church Youth Group, is the leader of Slam Jam, a 3-on-3 basketball tournament for underprivileged children, and has participated in multiple mission trips with his Church. In his "spare" time Cam works at the Heritage Golf Course. He plans to attend Appalachian State University.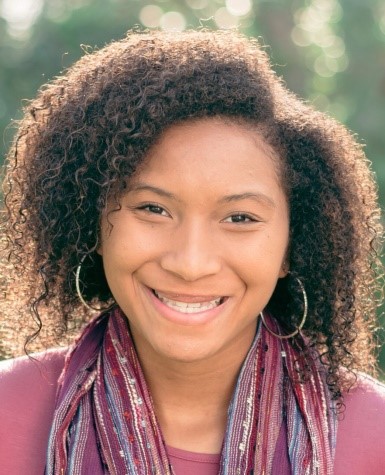 Shelby Woods has been an integral part of the success of the Cary Christian School Knights basketball program for four years. She has played on the Women's Varsity team since her freshman year and was captain this year. Shelby earned all-conference the last three years, received all-state recognition this year, and was named the EPIC conference player of the year. Her Coach, Shelly Holmes, had this to say, "Shelby has a great work ethic and leads in all areas while on the floor in a game." As an excellent student, Shelby has maintained a GPA of 4.67. She is a Student Ambassador and a member of FCA. Shelby will be attending either NC State or UNC Charlotte in the fall of 2020. She plans to become a physical therapist.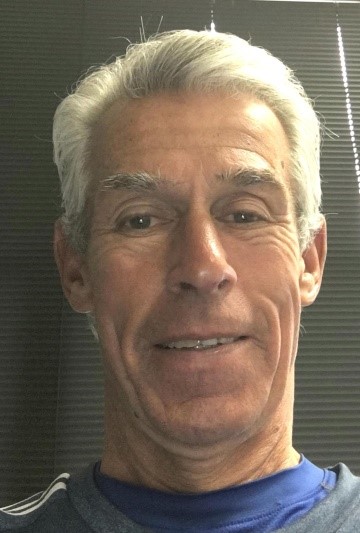 Raleigh Sports Coach of the Year Paul Dinkenor, boys and girls soccer coach at Leesville Road High School, is respected by his own school as well as by those against whom he has competed. His nomination came, in fact, from the Athletic Director of different Wake County high school. Paul developed his soccer skills as a youth in England. He received degrees in history at Cambridge University and has taught French, Latin, Humanities, English Literature, plus American and World History during his 40 year career as a teacher. Paul's coaching career began in 1987, and he has been at Leesville since 1993. In 33 years of coaching, Paul's teams have won 5 state titles, 15 conference titles, and 7 conference tournament titles. Paul has twice been named North Carolina high school coach of the year and is a member of the NC Soccer Coaches Association Field of Honor. Coach Dinkenor holds his players accountable to high standards for sportsmanship, for playing the game the right way while respecting opponents, and for achieving in academics. He is an excellent coach but an even better person who is passionate about shaping his players into all around good people.
In addition to these annual awards, the Raleigh Sports Club proudly recognizes and honors a deserving local high school student-athlete at each of its 27 weekly buffet luncheons, where members also hear an enlightening and entertaining talk - followed by Q&A - from a well-known leader of the athletics community. For more information or to consider membership, please visit www.raleighsportsclub.org.
Sports Club Programs for 2019-2020
January 08, 2020
Rick Steinbacher, UNC-Chapel Hill, Sr. Associate Athletic Director
January 15, 2020
Mark Gangloff, UNC-Chapel Hill, Head Swim Coach
January 22, 2020
John Danowski, Head Lacrosse Coach, Duke University
January 29, 2020
Jeff Daniels, Assistant Coach, Carolina Hurricanes
February 05, 2020
Elliott Avent, NC State University, Head Baseball Coach
February 12, 2020
Mike Fox, UNC-Chapel Hill, Head Baseball Coach
February 19, 2020
Mike Houston, East Carolina University, Head Football Coach
February 26, 2020
Joe Kremer, Carolina Mudcats, VP & General Manager
March 4, 2020
Dre Bly, UNC-Chapel Hill, Assistant Football Coach
March 11, 2020
Mike Minter, Campbell University, Head Football Coach
March 18, 2020 - CANCELLED
Dave Doeren, NC State University, Head Football Coach
March 25, 2020 - CANCELLED
David Cutcliffe, Head Football Coach, Duke University