Meet your Raleigh Sports Club Leadership Team for 2020-21
Robert Hinson, President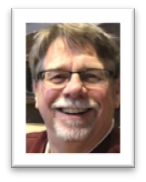 This eleven year member has been our Club Secretary for past two years; retired Landscape Architect with over 40 years' experience in park planning, design and construction management; with his wife, Jan, he has a son and daughter; son was recognized as a RSC student athlete in 2003 and daughter was a varsity cheerleader at NCSU; now enjoying four grandchildren aged 6, 3, 1 and 9 months.
---
Nicholas Hulsey, First Vice President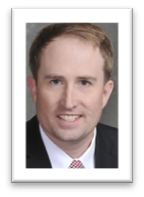 This new member has recently completed his first year with our club and has served as Vice President for 2019-20; graduate of NCSU in 2006 and working as a Financial Advisor with Edward Jones in Raleigh; he and his wife Brittney have 2 children; Eliza Katherine (3) and James (1); a loyal supporter of Wolfpack athletics.
---
Don Ledford, Jr., Second Vice President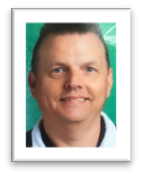 Club member for 18 years and former board member; has run basketball camps in the Raleigh area since 1995 and directed camps in Moldova, Israel, Egypt, Lithuania, China, and Czech Republic; BS in Physical education from ASU and Master's in Education from UNC-Pembroke; has taught PE for 22 years in North and South Carolina; married to Elizabeth for 19 years with two children Grace (17) and Luke (15), both student athletes at Broughton High School.
---
John Gladwin, Secretary

Member of the RSC for nine years, serving as Assistant Secretary for the past two years; worked in the HVAC industry for forty-three years prior to retirement; with wife Kendra has two daughters along with a son-in-law and one grandson; enjoys following his Virginia Tech Hokies.
---
Darrell Dennis, Assistant Secretary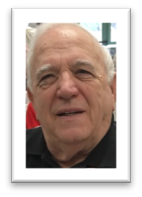 This twenty-two year member has previously held the office of president and sergeant-at-arms; retired from medical equipment sales career; with wife Peggy he raised three children; played football at Wake Forest U and as a semi-pro in Miami; later coached football for 13 years.
---
Vince Matal, Treasurer
Member of the club for just over 3 years and Treasurer this year; raised in NYC but has lived in NC much of his adult life (where he learned to love college basketball); career with the Marines, then IBM, then 2 smaller IT companies, and finally as President of Talis Mgmt, a company that managed HOAs; has followed Wake Forest and is now an avid Duke fan…to the dismay of my UNC-loving sons.
---
Lubin Prevatt, Sergeant-at-Arms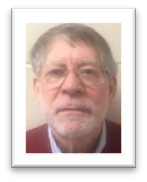 This six year member has served as Sergeant- at-Arms for the past two years; a licensed professional engineer who is retired from a career with NCDOT; active with multiple local boards; wife Nancy; certified Master Barbecue Judge; an NCSU grad who is a fan of NC State, Carolina, and Duke.
---
Carol Pope, Board of Directors, Ex Officio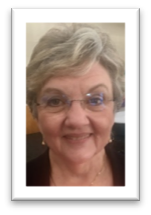 Has served as president for the past two years following a year as VP and program chair; retired as Professor Emerita from NCSU after a long and distinguished career in education; married to Andy with two sons and four grandchildren; a lifetime sports fan who enjoys attending NCSU basketball on a regular basis.
---
Pete Benda, Board of Directors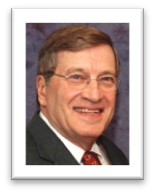 Twenty-seven year member has served on the board for 5 years; had a 44 year marketing career with IBM; raised three children with wife, Judy, who is also an enthusiastic Club member; their 7 athletic grandchildren keep them busy attending swimming and volleyball competitions; proud that three grandchildren have been recognized as student-athletes of the week in the past six years.
---
Robert Birch, Board of Directors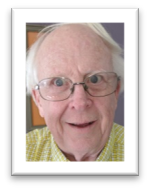 Native of Raleigh; member of RSC for more than 30 years and president in 1995; ECU '74 grad; Real Estate Appraiser since 1979; now famous as a Bernie Sanders impersonator; married with two kids and four grands.
---
Bob Kennel, Board of Directors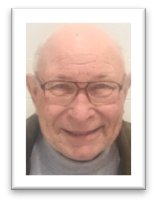 Ten year member with former service on the board; retired Utility Exec with multiple careers in defense, law enforcement, and alternate energy; also a Christian Minister; sole care giver for wife, Elaine, who deals with Parkinson's disease; 4 children, 6 grandkids (3 granddaughters currently at State); played 3 sports at NCSU under 3 HOF coaches; loves writing and sports.
---
Ed Moore, Board of Directors
This 44 year member has served on the Board for 8 years (2017-20, 2013-14, 2004-06, 1991-93) and was Assistant Secretary (2005-06); retired as a Senior Engineer with CP&L and then a Consultant with ELB & Associates; has lived in Cary for 45 years; played organized basketball for 46 years; an engineering graduate of Virginia Tech; a lifelong fan and longtime Hokie football and basketball season ticket holder.
---
Rick Ulasewich, Board of Directors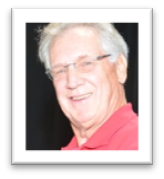 This nineteen year member with three terms on the board; takes responsibility for hosting our weekly student-athlete; retired from an engineering career at Bristol-Meyers; with wife Jeri he raised two children and now has 4 grandchildren; played baseball and now attends NCSU football as a 34 year season ticket holder.
---
John Watkins, Board — Director of High School Relations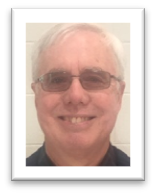 A recently new member who enjoys our club and is interested in helping grow its future; now semi- retired (working one day a week) from Crossroads Infiniti; originally from Hampton, VA; married to Kristin for 14 years and proud grandfather of twin five year old girls; a self-avowed sports junkie who readily admits that his alma mater, Virginia Tech, remains his favorite in all sports.
---
John Robinson, Chaplain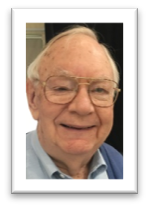 A more than ten year Club member who has served as our chaplain for the past six years; longtime member of Highland Methodist Church; originally from St. Louis; his career as a power equipment specialist took John to many foreign countries; married to Martha with three daughters and five grandchildren; fan of the Steelers and Pirates since living in Pittsburgh and now enjoying college sports of many local teams.
---
Pat Holcomb, Bookkeeper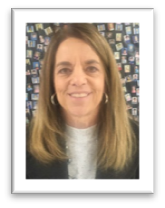 Fifth year working as bookkeeper for RSC; lifetime resident of Wake Forest; retired from the State of North Carolina as a 34 year IT specialist; has loved sports since childhood watching football and basketball games with her father; a lifelong NCSU fan who loves to travel both in and outside of the US; married to Ken, also a club member, for 38 years with a daughter, Morgan.
---
Tom Lamb, Liaison with Highland Methodist Church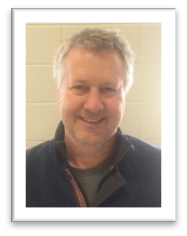 ---
David Greenwell, Caterer and Owner of the Forks Cafeteria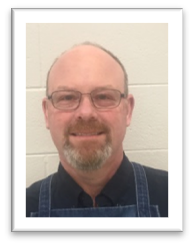 ---
Previously Featured Members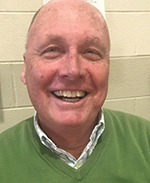 We've all gotten to enjoy the friendly smile and warm greeting we receive each week from our Treasurer, Gary O'Neill, as he hands us our plate and pick sheet. I'll bet you may have already figured out that our most international board member was born in Canada, eh? Read more!
---
It is my pleasure to introduce the "Featured Couple" of the week - Pete and Judy Benda. They have been happily married for 54 years, and they are a fascinating couple! Pete currently serves on our Board of Directors and is a long-time member, since 1992. Judy, has attended frequently with Pete over the years, and she has been a member herself for the past five years. Read more!
---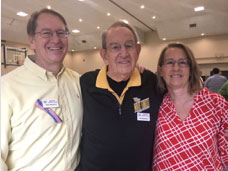 It has been a part of our weekly programs to often feature a Raleigh Sports Club member of the week, but I don't think we've ever before done a Featured Family of the week. Well, today we are recognizing the Brannock family, who regularly attend and sit together at a rear table near the buffet line. Pictured from left to right are Mike, Ed and Cyndi. Bud was not available for the photo. Read more!
---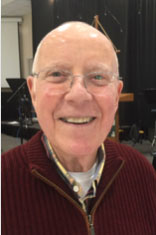 Most of us have known Bob Jones by the eloquent and oft times witty introductions he has provided for our weekly speakers. Bob was our Vice President and Program Chairman for three years and has continued setting up our weekly programs this year from his new home in Charlotte. That means that he has does much more than provide introductions for our speakers – he also identifies candidates, contacts, invites and schedules them, and would then hosts them at our luncheons until turning that responsibility over to Carol Pope this season. Bob has done a magnificent job of keeping the quality, diversity and entertainment of our meetings at a high level. His position has allowed him to know personally many of the outstanding sports figures from our area. Now, it's time for us to know a bit more about Bob, our Featured Member for this week. Read more!
---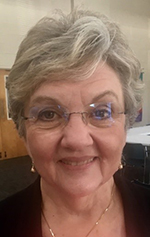 Carol Pope has been a sports fan as long as she can remember. Growing up in High Point she played basketball, baseball and touch football with the neighborhood boys. She turned her energies to cheering for them when she got to high school. Cheerleading was the perfect activity for an encourager like Carol who "strives to always help others make their dreams come true." Read more!
---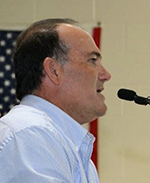 Greg Pierce is a lifelong sports fan who has been an active leader of the Raleigh Sports Club since 1999. He has served as club president and treasurer for the past four years after previously gaining experience on the Board of Directors where he significantly upgraded our website, produced an introductory video, and helped improve the administration of our club records. Read more!
---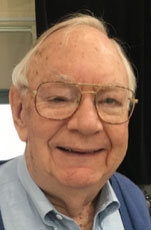 We all know John Robinson as the Raleigh Sports Club Chaplain who leads us each week in the pledge of allegiance to our flag and then blesses our meal and our time together. John has been serving us all in this capacity for the past six years. He earned the position because he once filled in so admirably for the pastor of this church. John has been a long time member of Highland United Methodist church and has been a regular Sports Club attendee for more than 10 years. When I asked what John's qualifications were for serving as our chaplain, he answered simply, "I know how to pray." Read more!
---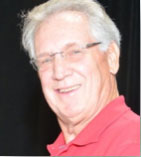 We've all gotten to know Rick Ulasewich from the terrific job he does hosting and introducing our student-athletes each week at Sports Club. Rick loves our club and his board assignment. He has been a regular attendee at our meetings for 16 seasons and has been the host of our student-athletes now for more than five years. It permits him to personally get to know so many fine young people from our community and he loves helping with the recognition of their achievements. Now it's time for us to know a bit more about Rick. Read more!
---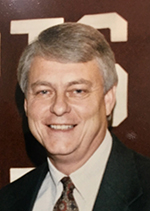 Our Featured Member this week is a fan of Western Carolina and UNC Chapel Hill. John grew up in the small community of Pilot Mountain, North Carolina. He tells his grandchildren that he is so old that the Mountain was a lot smaller when he was growing up. Read more!
---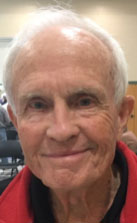 AJ Carr was raised in Wallace, NC, and played football, basketball and baseball in high school. He was a P.E. major at Guilford College but did not play varsity sports. While in school he got a start in his sports writing career by helping the Athletic Department in their sports information division and also working part time at the Greensboro Daily Record. Read more!
---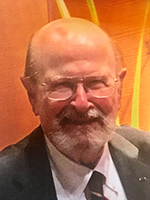 Our Featured Member this week is a Wake Forest fan. He enrolled there at age 17, and upon graduation began his career in the Air Force. Bill became a fighter pilot, flying F-86 Sabrejets in places like Michigan, England, Germany, Denmark and Italy. Read more!
---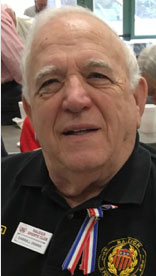 Darrell Dennis was reared in and around Asheville, NC, and loves to tell stories about his grandfather – a moonshiner, a Baptist Preacher, a railroader, and evidently a darn good carpenter. When a new highway came through Asheville, grandpa's house was in the right of way. He made a deal with the city, took the house apart one piece at a time, and then reassembled it a few miles away! Read more!
---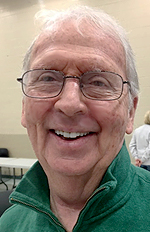 Our Featured Member of the week grew up an avid NC State fan, following in the footsteps of his father and uncle. Raised in Currituck County, Larry came by his "high tider" accent naturally. He was active in all types of sports, playing basketball and football along with all the usual water sport activities that Currituck Sound had to offer. Read more!

---
---